To see Deborah Piccurellli's blog go to : http://www.deborahmpiccurelli.com/blog/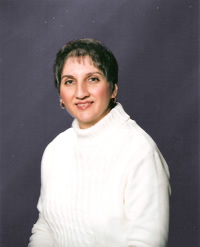 Deborah M. Piccurelli is passionate about the Lord, family, and creating powerful prose. She writes romantic suspense stories woven around dark, obscure issues. Deborah likes reading, movies, family time, and friendly get-togethers. She lives with her family in New Jersey.
Dear Friends,
HOT! HOT! HOT! What am I talking about? Not the weather, although that's an adequate description. No, I'm referring to books. Great summer reads. One in particular is, Everything About You, by Lisa Lickel. It's part of the Love Is series from Prism Book Group, which is also my publisher for Love Comes Calling. If you are interested in the series, here is a list of the books that have been released, so far:
   Hounded by Anita Klumpers ( Love is patient)
   Clue Into Kindness by Gay N. Lewis (Love is kind)
   Greener Grass by Julie Cosgrove (Love does not envy)
   Work In Progress by Nancy Bolton (Love does not boast)
   Everything About You by Lisa Lickel (Love is not proud)
   Crux of Honor by Paula Mowery (Love does not dishonor others)
   Navy Blues by Julie Cosgrove (Love is not self-seeking)
There are approximately eight more of these books to be published into February of 2017.
Be sure to join me in my interview with Lisa Lickel, author of the previously-mentioned Everything About You. You may also want to read my review, and don't forget to sign up for the giveaway!
The winner of June's drawing for This Side of Heaven by Diane Dean White is Roe Martinelli. Congratulations, Roe!
Lastly, if you are still looking for great summer reads, check out both of my current books on this page, Hush, Little Baby and Love Comes Calling. If you'd like to save on a print copy of HLB, there's a discount link on the books page for 25% off!
That's it, for now. Enjoy the summer weather. Until next time, keep reading!
Blessings,
Deborah M. Piccurelli